Happy Cinco de Mayo from Howe Corp!
Happy Cinco de Mayo! We love Cinco de Mayo because it is a great day for Howe Corp to honor our long-time partners, customers, and fans in Mexico. We know and value the Mexican market. Howe has been exporting to Mexico for 50+ years and established Howeice Mexico in 2018 to better serve our Mexican customers. More than 50% of Howe employees are bilingual and multicultural. We not only speak the language; we understand the nuances and regulations of doing business in Mexico.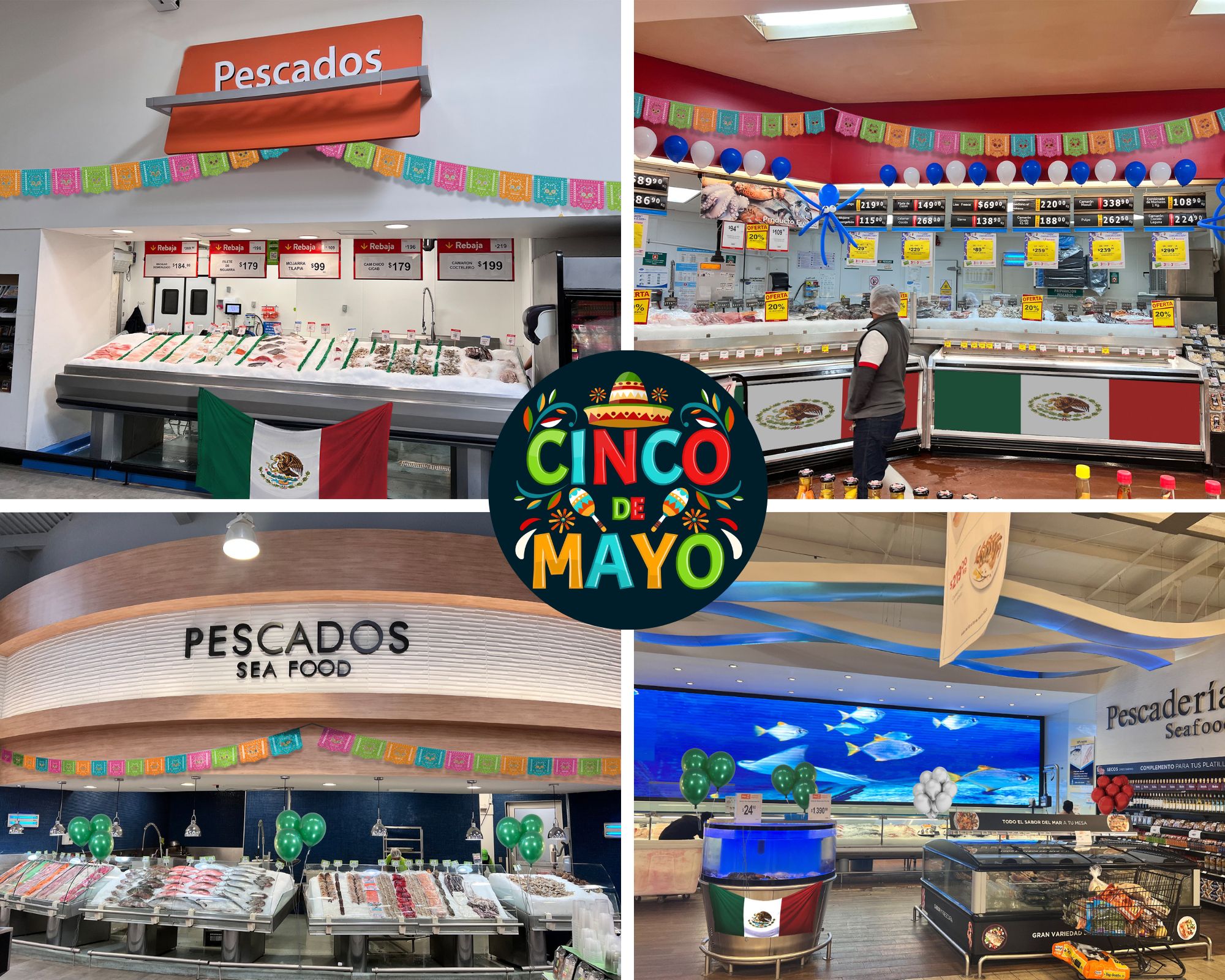 There are many advantages of USMCA and manufacturing plant proximity, including:
The ability to handle next day parts shipments (no ocean transit or complicated import processes).
An in-country certified training program for refrigeration contractors and customers.
Duty Free.
Howe Ice Mexico invoicing.
Howe ice is used by many well-known businesses in Mexico, including: Walmart, Bimbo, Sukarne, and Casa Ley, to name a few. We are proud to provide flake ice to these businesses for a variety of purposes, including:
Food displays (merchandising of perishable goods)
Flake ice is used for merchandising perishable goods such as seafood, meats, and produce, as it can help to maintain the freshness and appearance of these products. Here are a few ways in which flake ice is commonly used for merchandising:
Creating and attractive display for seafood, meats, and produce
Chilling produce
Maintaining temperature in refrigeration units
As an ingredient
Flake ice is a versatile ingredient that can be used in a wide range of applications, both culinary and medical. Its fine, powdery texture and ability to maintain a consistent temperature make it an excellent choice for many different uses, including mixing and blending food ingredients and beverages.
Food processing
Flake ice is an important tool for food processors, as it can be used for cooling, mixing, freezing, transportation, and cleaning. Its ability to rapidly cool and maintain a consistent temperature makes it particularly useful in preserving the quality and safety of perishable food products.
Food transportation
Flake ice is used for transporting perishable goods because it can help to maintain a consistent temperature, extend the shelf life of perishable foods, protect goods during transport, and because it's easy to dispose of.
Food product cooling
Flake ice is used to cool food products in seafood, meat, poultry, bakery, and produce, as it can help to prevent spoilage, maintain quality and consistency, and provide a visually appealing display. Its fine, powdery texture and ability to maintain a consistent temperature provides rapid and even cooling that can help to maintain product freshness and visual appeal.
Flake ice in Mexico
Flake ice is a type of ice that is made by compressing and extruding ice through a metal cylinder, which creates thin flakes of ice that are suitable for use in a variety of applications. In Mexico, flake ice is often used in commercial settings, such as in the fishing industry or for food display purposes. It can also be used for cooling applications in industrial settings or in the medical field. Flake ice is typically sold in larger quantities to industrial or retail customers but many businesses choose to invest in their own flake ice machine to meet their ice needs.
Why Howe Ice is right for you
Howe ice is used by many industries in both retail and industrial applications, including in the following industries: seafood, meat and poultry, bakery, supermarkets, wholesalers, hotels and casinos, and produce.
As the "Original" flake ice designed equipment, Howe has built its reputation on being an industry leader in food cooling equipment for product cooling applications! Our ice flakers are long lasting, energy efficient, and versatile with models available in various sizes, voltages, and refrigerants to meet your requirements. Contact us today to discuss your ice needs.