E10H54 Water Filter System
Water Filtration Systems

E10H54 Water Filter System
Water Filtration Systems
E10H54 is a single-housing water treatment system with a drop-in 4-1/2" x 20" cartridge that reduces sediment down to 5 microns and reduces chlorine, taste & odor at a flow rate of 5.0 gpm for 50,000 gallons.
Improves quality and consistency of ice.
Reduces maintenance frequency and cost,
and extends equipment life.
Gradient-density sediment filtration
protects against dirt, rust and other debris
down to 5 microns.
High-capacity activated-carbon filtration
makes water taste great and protects
equipment against corrosive chlorine.
Sturdy mounting bracket and full-flow inlet
shut-off valve simplify installation.
Inlet shut-off and depressurization valves
make filter replacement quick and simple.
Minimizes waste by only replacing drop-in
cartridge and reusing filter sump.
Feed-water connection to system should
be COLD only.
Do not exceed system specifications for
temperature and pressure.
Allow 3" clearance below system for
filter housing removal and cartridge
replacement.
Detailed installation, operation &
maintenance manual included with each
system.
No activation procedure or flushing
required for system to perform as
specified.
Request a Quote
Water Filter Specification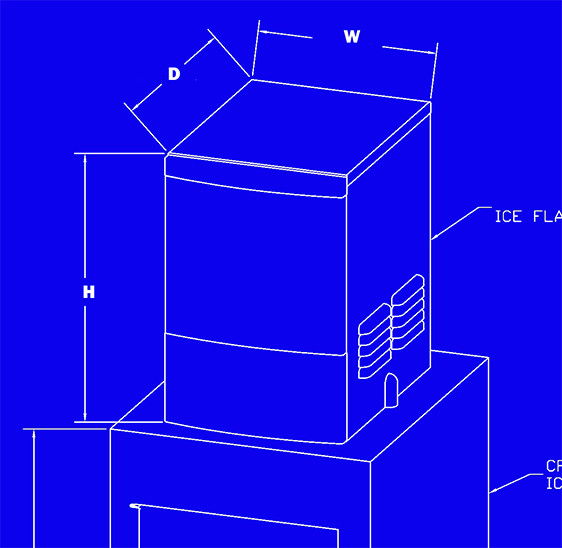 For use with Model 4000 and 6000 Series Ice Flakers
Uses replacement filter cartridge part number E10H57