HoweIce® Mexico Office is Now Open
Since 1912, Howe Corporation has been the leader in flake ice machines in the United States and around the world. Now, we are proud to provide a better support to our customers in Mexico by opening an office in Monterrey. This marks our second international office in the last several years. Most recently, we expanded our sales locations to include an office in beautiful and sunny San Jose, Costa Rica. Our Mexico location enables us to continue to expand our service throughout Latin America, offering Mexico residents and commercial businesses the coldest, freshest quality food in the nation.
At Howe Corporation, we are excited about the great opportunities currently present in Latin America and the chance to bring our flake ice machines to more businesses and corporations around the world. Latin American has a strong economy and a rich cultural diversity, making it a promising emerging market for HoweIce® Mexico.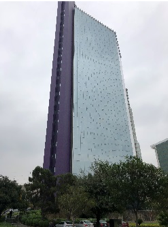 The new office is located near Monterrey, Mexico at Boulevard Diaz Ordaz 140 Piso 20 Col. Santa Maria, just a block from the Hilton Garden Inn Monterrey and along the beautiful Rio Santa Catarina. From this location, we are able to provide the entire region with sales and support services, replacement parts and equipment.
The city of Monterrey is a major industrial center in northern Mexico and was rated by Fortune magazine as the best city in Latin America for business. Monterrey and the surrounding communities are known for their industrial food processing and local businesses. In fact, Monterrey itself has been known as the Paris of Mexican meat markets with farmers' markets on Venustiano Carranza Avenue, as well as butchers' shops, and local meat shops scattered throughout the area. Some of the local poultry, produce, and meat processing industry favorites in Monterrey include:
Carnes Ramos is a meat emporium located in the wealthy suburb of San Pedro Garza Garcia in Monterrey
Bachoco poultry company has offices in Monterrey
The Expo Carnes meat industry show and international meeting takes place in Monterrey, Mexico
Alco is Mexico's leading poultry packaging and processing companies in Mexico
Xignux is a leader in cold meats and snacks and located in San Pedro Garza Garcia
HoweIce® Mexico Perfect for all Industries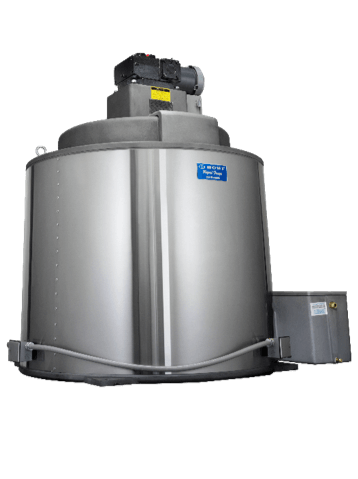 Our flake ice machines make 1,000 pounds to more than 20,000 pounds of perfectly flaked ice per day. With a variety of refrigerants available, our units are perfect for virtually any industry. We are proud to offer Mexico industries our flake ice machines along with perfectly matched air or water-cooled condensing units and ice storage systems. We also offer shipboard units for use with freshwater or seawater.
From supermarkets to restaurants to seafood, meat and poultry processors as well as produce growers, our flake ice machines are the perfect solution to help save your company time and money. HoweIce® is superior in numerous ways, including:
Flake ice surface area provides uniform and superior cooling
Fewer sharp edges means your products stay safe and free from blemishes or damage
Flake ice is the coldest and longest lasting saving money on energy and cooling costs
Flake ice displays maximize product sales by offering a beautiful and efficient display

For any questions regarding our Howe locations or any of our products, please contact us.
No matter where you live and work around the world, we invite you to continue to follow Howe Corp. on our blog, Twitter, and LinkedIn for show updates, industry updates, company and technology updates, and more!